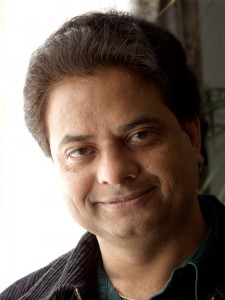 If you want to raise your vibration (raise your vibrational frequency) any modality under 500 is a poor choice. This includes religion, etc. Everything. Under 500… won't raise your vibration. Under 500 everything is Tree of Knowledge: disconnected from Source
Trivedi energies, blessing: 195 (They are Dark Side energies, that's why the low vibration)
Trivedi, an East Indian scientist or engineer? A hack? A guru? A fraud? is new to the American scene.
He gives blessings, in person, in groups, and over the telephone to large number of people.
His stated purpose is to prove to the scientists that this works, so he also gives blessings to animals, growing fields, etc.
I went on his monthly blessings $50 a pop program.
My experience is that he is indeed sending very very very strong energy your way. The event I went on, the energy submission was effectively 60 seconds long, very knockout strong, and I had a recovery time of a few days.
Steve, my friend from the previous case study, had definite detoxification symptoms, he was out of sorts for quite a few days. The transmission (blessing) did not raise his vibration.